Best Compact Binoculars || Buyer's Guide & Review
Unlike some other gadgets, most outdoor oriented people know the true value of a quality pair of binoculars. Aside from giving you a good view of birds, wildlife and other things of interest at a distance in good detail, a pair of binoculars can also be useful in many other ways, that may include saving your life. Maybe you do not yet know that a binocular can be disassembled and used for several purposes like starting fire like a magnifying glass, zooming lens like a camera phone, signal mirror to search air-crafts etc. But for whichever purpose you need the best compact binoculars to give you the best functions.
If you have never been awed by the impact of peering through a good binocular. If you have not experienced what it is like to hold a binocular that is as light as a feather and do not feel like a ball and chain carried all day. Then you need all the detailed information so as to have an experience you can talk about later. Compact binoculars are quite an exciting tool to possess.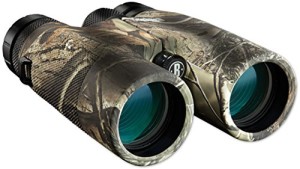 What Makes Best Compact  Binoculars
Glass Quality – The best compact binoculars are the ones built with a high glass quality. Since compact binoculars are smaller, buyers expect to get it at a lower price than the standard sized ones. This in turn force the manufacturers to use a lower-level quality glass that cannot produce the same kind of stunning image quality that a more expensive full frame unit can offer. But the best compact binoculars are designed with the high quality glass that gives good optical quality.
Reliability – If a compact binocular cannot hang with your adventures, but gets easily compromised along the way, then it is not among the best compact binoculars. Using a binoculars in the woods and other outdoor activities exposes it to some bumps and bruises which are a test to the reliability of a compact binocular.
Compact And Lightweight – These two features are actually the goal behind the designing of a compact binocular. It must be compact enough to fit into a pocket, and likewise light enough not to be a burden.
Here we want to look at some of the best compact binoculars out there. At least 5 of the best.
Top 5 Best Compact Binoculars
Bushnell Legend Ultra HD Compact Folding Roof Prism Binoculars, 10 x 25-mm, Black
This high-performance compact roof prism binocular with a magnification 10 x and an outstanding optics has garnered its way into the list of the best compact binoculars on the market today.
Configured with fully multi-coated extra-low dispersion (ED) lenses for optimum optical performance. These lenses give an outstanding level of viewing performance providing amazing color rendition, enhanced resolution, and vivid contrast while virtually eliminating chromatic aberration and color-fringing. The views offered here reveal distinct details that viewers with standard binoculars would rarely see.
Each lens is custom-coated with ultra wide brand coating that ensures maximum light transmission across the entire visible spectrum. This anti-reflective coating process optimizes each lens' brightness and contrast levels, allowing colors to be rendered accurately. Also the exterior lens surfaces are treated with water repellent RainGuard HD coating to minimize light dispersion from haze, mist, fog and rain.
This amazing optical tool sports a rugged yet lightweight and compact water/fog proof housing with a magnesium chassis. With a nitrogen purged interior and o-ring sealing for a reliable all-weather service, and a locking diopter that secures viewers fine-tuned focus provided on the right ocular individualized viewing comfort. Also has a twist-up eyecups for a comfortable fit with or without sunglasses.
With a magnification 10x, objective lens diameter 25mm, angle of view 5.4 degrees, minimum focus distance 6.0'/1.83m, exit pupil diameter 2.5mm; eye relief 15.5mm; weighing 8.1 oz; and box dimension of 5.8 x 4.2 x 2.8 inches.
Color is black.
Celestron 71332 Nature DX 8×42 Binocular (Green)
This 8×4 Nature DX binocular by Celestron is the perfect companion for outdoors lover. Designed with features of the best compact binoculars you will surely get all you are looking for in a compact binocular.
The Celestron 71332 Nature DX 8×42 Binocular is a weather-sealed optic that is designed for close to mid-range observations. A lightweight binocular that weighs less than 2 pounds and is compact enough to fit in your daypack side pocket. In addition to the this Nature DX series' streamlined form factor, this fixed-magnification binocular also features fully multi-coated optics and phase-corrected Bak-4  prisms that render enhanced clarity and color fidelity.
This binocular has a nitrogen-filled poly-carbonate housing that is built to withstand heavy rain and deliver fogproof performance, making a tool ready for a wide range of outdoor glassing activities.
The viewing angle of 50 degrees and impressive 6.5 ft minimum focus distance complement the 8×42 lens system and help provide a user-friendly glassing experience. A center focus wheel with ridges for improved grip. Twist-up eyecups with multiple position stops that can be used with or without eyeglass.
This affordable yet feature-packed binoculars is designed specifically for beginning to intermediate users. You can feel confident taking Nature DX binoculars on any of your outdoor adventures. This product can withstand harsh weather. Fully water/fog proof housing, purged of air and filled with dry nitrogen gas.
Nikon Aculon T11 8-24x25mm Compact Zoom Binocular,Blue 16009
A new arrival in the Nikon collection, and among the best compact binoculars on the market today. This blue Aculon T11 8-24x25mm compact zoom binocular delivers versatility and portability in a general set of glasses ready to fit in a daypack or suitcase.
This binocular has an 8-24x magnification range that is well-equipped for intermediate to long range viewing, ideal for sightseeing and glassing around the campsite. The innovative push-pull zoom lever located behind the center focus wheel makes field of view adjustments both quick and convenient. Twist-up eyecups with multiple click-stop positions help to ensure a comfortable viewing distance for almost any viewer.
With an objective lens diameter of 25mm; apparent viewing angle of 35.6 degrees; a reverse porro prism design; bak4 prism glass that provides enhanced image clarity; Anti-reflective multilayer coating reduces glare and improves contrast. Zoom control lever behind center focus wheel offers quick field of view adjustments. Twist-up eyecups with multiple click-stop positions allows a custom fit to your eye so there won't be any irritation after long period of use in the field, also makes usage with or without sunglasses possible.
Composite housing with blue finish, giving it the most beautiful look. A dimension of 6.4 x 5.5 x 3.3 inches (LxWxH). Weighing 10.8 oz/306g. A lifetime manufacturer's warranty. The Nikon Aculon T11 8-24x25mm Compact Zoom Binocular is sure to meet your need no matter the circumstances.
Bushnell Elite E2 7 x 26 Custom Compact Binocular.
A masterwork of ruggedness, clarity, and light transmission that have stood the test of time for decades. Still taking a stand among the best compact binoculars today. The Bushnell Elite E2 7 x 26 Custom Compact Binocular represent the pinnacle of optical performance for today's outdoor enthusiast.
Fully multi-coated and featuring XTR technology. This advanced hybrid lens system delivers 99.7% light transmission per lens. The outcome is an unmatched edge to edge clarity, contrast and color true imagery pushed to the highest levels with the use of premium ED prime glass. The patented RainGuard HD coating eliminates fogging, boosts brightness and scatters moisture even faster than original RainGuard to give clarity even in the foulest conditions.
It also features twist-up eyecups fully multi-coated including ED prime glass and BAK-4 prisms that ensures both a comfortable viewing by any viewer with or without eyeglasses and an unmatched clarity, a 7-foot close focus distance, and a textured surface. A comfort neck strap and custom-molded waterproof case is also included. This optic tool is also tripod-adaptable.
Dimension of 9.2 x 8.8 x 4 inches; weight of 12 ounces. Magnification 7x; objective lens 26mm; Field of view 363 ft at 1000 yards; eye relief of 16 inches; exit pupil of 3.7mm.
Bushnell is a reputable industry that takes the lead in high-performance sports optics. Buying their product will give you the confidence that you are getting what you want from a binoculars.
ALPEN Wings EDHD Compact Waterproof Fog proof Binoculars. Fully Multi-Coated ED HD Glass, BAK4 High Index Silver Metallic and PXA Phase Coated Optics with Long Eye Relief.
The binoculars that delivers an ergonomic lightweight design with super bright, sharp optical performance. ALPEN Wings EDHD Compact Waterproof Fog proof Binoculars has features that made it one of the best compact binoculars. With an open hinge design that provides comfortable viewing, and ED "extra low dispersion" optics for very best in color fidelity and contrast ia all light conditions.
This binocular also feature a fully multi-coated , PXA phase correction coating, and a silver metallic prism coating. This combination lets the binocular deliver outstanding performance that provides superior viewing to satisfy even the most serious binocular critic. And also ensures toughness and reliability.
Fully waterproof and fog proof. Long eye relief, making it usable with or without eyeglasses, and a twist-up eyecups that provide comfortable viewing for any user. A BAK-4 glass that ensures a clear, bright and crisp images. With a nitrogen purged interior for a reliable all-weather service. Rubber armoring for holding comfort and shock protection.
Packed in deluxe travel case with a wide comfortable neck strap. ED 8×20; magnification 8x; Objective lens diameter 20mm; field of view 357ft @ 1000 yards; exit pupil 2.5mm; eye relief 16mm; close focus 6.5 feet; Net Weight 8oz; length 5.4 inches. Backed by a lifetime manufacturer warranty.
As much as you are willing and ready to buy your new or next compact binoculars, there are certain thing that you need to put into consideration when making your purchase.
Things To Consider Before Buying Your Compact Binoculars
Compact – The subject here is on compact binocular. If you are going for a compact binocular, then it means you need a binocular that is modern, fold able, with an objective lens of less than 32mm, and that can fit in the palm of your hands.
Performance – The performance of a binocular is determined by the magnification power (i.e. the degree to which the object being viewed is enlarged). They are usually indicated by numbers like 7 x 50, the first number being the power an object can be brought closer compared to a normal eye. The lower the magnification, the brighter the image. Ideal magnification during day light is 6x-8x, then dusk to dawn is 7x-10x. hunting is ideal at 8x-12x, while astronomy can be 15x-70x.
Type Of Coating – The type and quality of coating on a binocular will determine the brightness and the light gathering of a binocular. A binocular can be coated, fully coated, multi-coated, or fully multi-coated. The higher the quality of a coating the more the increase in light gathering and the brighter the image.
Lens Diameter – The second number in the example of magnification 7×50 is the front lens diameter in mm. The larger the objective lens, the more light enters the binocular and the brighter the image. If the magnification is between 6-8x, 20-32mm will be normal; 7-9x, 35-50mm is normal; 10-36x, 50-70mm is ok.
Eyecups – This feature allows you to view through the binocular with or without eyeglasses. The three most common eyecups are twist-up, pop-up, and rubber fold down. The most suitable for a compact binocular is the twist-up eyecup.
Prism Quality – Of the main two types of prism quality; the BAK-4 and BAK-7 the most suitable quality standard for a compact binoculars is the BAK-4 prism that is made of barium crown glass (Higher Density). The BAK-4 prism have a higher glass density that eliminates more light scattering and offers sharper images.
Conclusion
Although it is usually argued that ideal binocular does not exist. This is mainly due to the fact that there are different types of binoculars that serve differing purposes. You have the compact, hunting, astronomy, boating, sporting, birding binoculars etc. But when your need is a compact binoculars, I believe that with the information so far delivered to you, you through this piece of article, you can now be able to make the right choice by going for the best compact binoculars on the market today.
Related Buyer's Guides Lists Which You May Like:
Although we can say much on considerations when buying a binocular, but one factor which may likely determine your grade of purchase is budget. You may have a limited budget for buying your optic device, but with a viable information you can still get the best at your minimal budget.