11 Tips To Choose Clothes For A Hunting Trip
Going hunting but don't know what to expect? Here's what to look for in hunting clothing.
Figuring out what to pack for a hunting trip is difficult enough, but if you've never been out hunting before, you can be left out in the dark. It's a confusing world full of expensive gear and new hunters can't tell the good from the bad. Asides from asking the old timers what they prefer, the only way to find out what to look for in hunting clothes is to turn to the internet.
So here you have it: what you should look for in hunting clothing according to the hunters that have gone before you, then taken the time to write about it.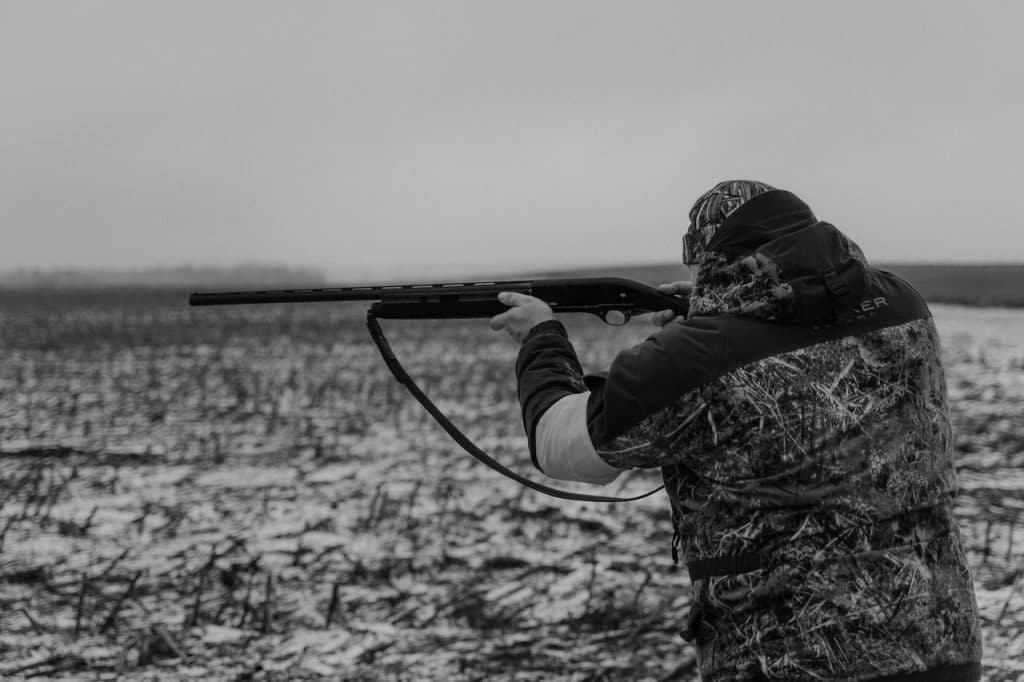 11 Tips for Choosing Great Hunting Gear
If you want your hunting gear to be warm enough, comfortable enough, and not leave you let down in cold temperatures, here's what you need to know.
1 – Keep it Quality
Excellent quality hunting gear is better than inferior quality. It sounds obvious but think about it. How often do you buy three of the same t-shirts because it will wear through in two months? How often do you have to return to the gear store for the same pieces of kit? How many stories have you heard about hunters frozen to death because they had insufficient clothing? Buy high end hunting clothing, one piece at a time. It's better than having inadequate clothes.
2 – Think Layers
Whether hot or wintry weather hunting is on your mind, think about layers. Dressing in layers means you can add or take away what you don't need. This is good for temperature regulation, and it means you are never too cold in winter.
3 – Merino Wool
The best hunting clothing is made out of merino wool. Ask any of the old timers and they will tell you that it regulates temperature, lasts for years, and keeps you dry. It's soft against the skin so avoids rubbing, too.
4 – Consider Mesh
If you are picking a backpack or trousers and you want extra storage space, look towards meshing. Clothing with mesh allows you to clip extra luggage onto it using cargo clips. It makes it easier to keep track of things like utensils and knives.
5 – Think About Noise
How much noise will a shell suit make if you wear it in the undergrowth? Avoid materials that rustle. This can make waterproof outer clothing tricky. Opt for waxed waterproofs to take away the noise factor.
6 – What About Waterproofing?
You want to be as dry as you can. The outer layer should always be a waterproof one. As above, opt for waxen jackets to dull the noise. Carry an old candle in your kit to rub over leaking areas and melt to re-seal on the go.
7 – Match Camo to Environments
You don't want to rock up to the mid-winter deer hunt to find you have summer camouflage on, the boys will laugh at you. Match your camo to your environment or just stick to greens and browns.
8 – Avoid Cotton
A top tip from the hunters of old. Cotton is light and makes you sweat more. If it's cold and you wear a cotton tee, you will break into a cold sweat. It doesn't wick moisture or odor so it will irritate your skin.
9 – Plan for your Extremities
Your hands and feet, your head, and your face will all be colder in winter and at night than the rest of you. Invest in a hat, neck warmer or scarf, gloves, and plenty of socks.
10 – Pairs of Boots
One pair of boots isn't enough on any given hunting trip. The second you put your foot in a swamp you are done for. Take two pairs of boots and make their superior quality.
11 – The Base Layer
A good fit starts with a good base layer. Get the foundation right to stay warm in winter and cool in summer. Merino makes the best base layers. Try it for yourself and you won't turn back.